Lake Martin is not home to a one-size-fits-all interior design pattern, and local designers said cookie-cutter, stark white look with sliding barn doors has hit the highway hard since the onslaught of COVID-19. Designers around the lake said their clients now want unique, more eclectic, yet fuss-free design schemes in their homes. They want to be surrounded by hints of nostalgia, nature and comfort that offer functional, everyday home experiences without a ton of effort and upkeep.
"Interior design is becoming a more personalized experience," said Chris Hutcheson, owner and designer at Hutche and Co. "I'm seeing clients change their décor by selecting older pieces with a modern touch that evoke memories and spending time with family. I believe we appreciate things a little more today than we did a year ago."
For many people, Lake Martin was once a retreat, a place where families came to make memories. The difference is that now people are flocking to Lake Martin for more than the memories. What was once just a retreat is now home, and the memories made in both the past and present are being incorporated into the décor.
"A rug here, a chair there, or maybe grandma's clock on display. Either way, clients are definitely bringing in those family-oriented materials," said Hutcheson.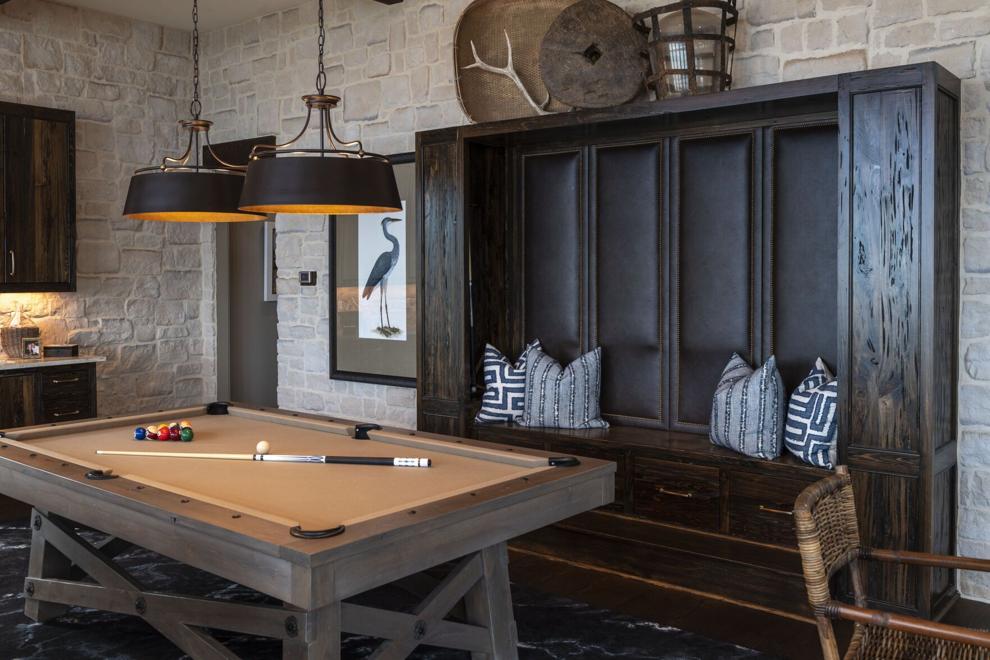 Furniture is becoming more functional and even more livable. Long gone are the days of stark white couch cushions that everyone was afraid to sit on and elaborate rugs that cost a fortune. People are flocking to more durable styles, such as leather chairs with clean lines, rattan furniture and even antique wooden pieces. 
Color is coming back with a vengeance as white fatigue set in for many over quarantine. Designer and owner of Off the Beaton Path in Dadeville, Andi Mickels has seen an influx of color palettes recently, such as grey, alabaster and barely beige. 
Designer Phil Spraggins said that after the pandemic, his clients began veering towards greys and browns but with pops of color added through accessorizing. 
"Clients want colorful pillows and accessories to complement a grey or brown wall. They are using pops of color, such as greens, yellows and oranges to liven up the space," said Spraggins.
"Cobalt blue or blues, in general, are still a popular accent color at the lake," said Nan Jackson of Interiors, Etc. "Wallpaper is also coming back big, and it will be here to stay for the long haul."
These designers said that bringing nature indoors is ever-present, as wooden and stone flooring remains a top design choice at the lake among many homeowners.
"I love wooden flooring, but I want to give my clients a unique experience. So, if they elect to go with wooden floors, we've been mixing multiple stains to form a mixture of earth tones. It creates a stunning floor, and it gives the client an element in their home that is different from what their neighbors may have. Great floors and the right lighting can really liven up a space and make it wonderful," said Jackson.
"At the lake, the flooring in a home must be durable. People come and go with children and dogs. So, durability is key. I see a lot of clients choosing luxury vinyl planks these days. Used to, this wouldn't even be an option, but LVP is waterproof, kid-proof and pet-proof. And because of the new technology surrounding this flooring, homeowners are now more likely to choose an LVP product," said Designer Audrey Campbell. 
"Stone is also top-rated. It is a natural element, and people are very interested in bringing the outdoors indoors," said Campbell.
"The important thing is that neighbors do not want cookie-cutter interiors. They want the inside of their homes to be unique and functional," said Mickels. 
"Outdoor spaces are essential now too. With social distancing, people have begun revamping or creating functional outdoor spaces. This way, more friends or family can gather but in a socially distanced, safe way," said Hutcheson. 
Spraggins said his clients are definitely spending more time outdoors enjoying beautiful sunsets from their patios. 
"At the lake, the railing on decks is generally wood and wire. People love their sunsets, and while we do see wooden privacy fences making a big come back inland, wood and wire allow lake homeowners to enjoy the view from their private decks," said Spraggins.
Because people are spending so much time outside these days, gardening has become a prevalent pastime. 
"Creating a little garden is just another way to bring nature into the home," said Jackson. "Planting a tree or flowers in brightly colored mosaic pottery can be fun, too, not to mention rewarding. It gives the outdoor space a splash of color. Caring for plants is also very calming, and calm is what my clients are looking for these days."
"I have noticed that my clients miss traveling and all the elements that travel brings into their lives, like design and architecture from foreign places. They are beginning to bring these elements into their homes," said Spraggins.
"We are getting ready to replace our laundry room door with a sliding antique door that came to us from Romania," said Mickels. "I personally still have a lot of requests for barn doors, but I am really drawn to antique doors. The client still gets a sliding door but with a little more character and history." 
People are choosing accent pieces and fixtures that have meaning or memories attached to them. In addition, they are bringing in elements like hand-crafted Moroccan tile, wallpaper with giant ferns and antique doors to remind them of their favorite places and spaces.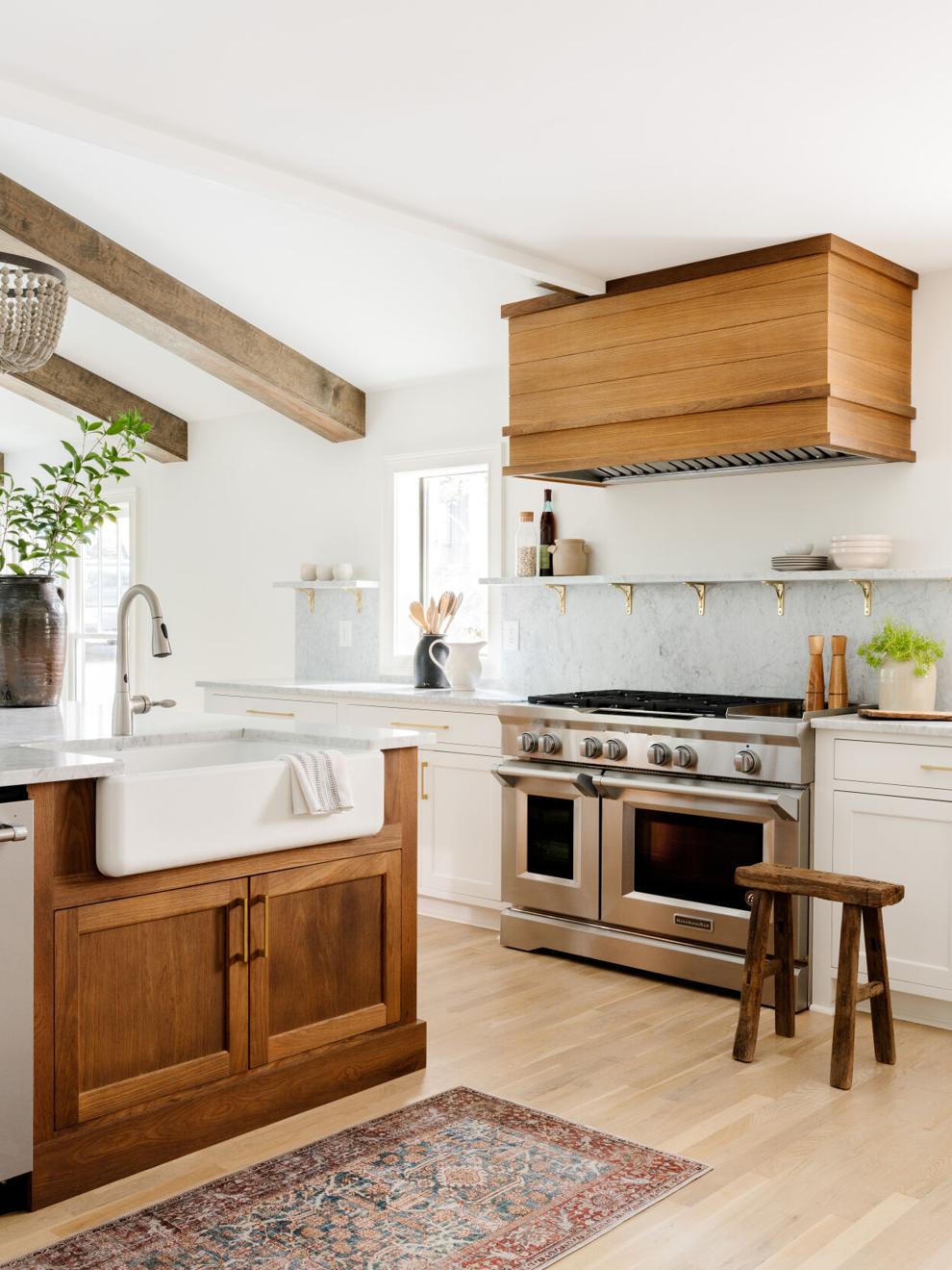 In addition to hand-crafted tiles, many kitchens are seeing upgrades as well. Jackson said new technology for the kitchen has soared over the last year. Her clients choose products that are both smart and beautiful due to new fingerprint-less color selections like black or Tuscan and the ability to connect to appliances via an app, smartphone or tablet.
While Spraggins said that his clients are veering away from black in the kitchen, Campbell noted that green cabinets are the way to go but cautioned against thinking of design in terms of trends. 
"I believe there is a way to make just about anything timeless and beautiful," Campbell said. "It's not realistic for everyone to go out and completely redesign the home every time a trend comes around the corner."
"Over the last year, and as reflected by the real estate market on the lake, people are investing more in their homes or home away from home, and that doesn't seem to be slowing down. People seek to feel all of the good emotions in their homes now more than ever; think comfort, nostalgia, calming, welcoming, etc. And what better place to feel those things than around the lake, where so many generational good times happen and memories are made? People seek places to gather, but not feel confined, and outdoor living spaces are on the rise big time – hence why everyone is headed to the lake."